LIKE US ON FACEBOOK OR GIVE US A 5 STAR RATING ON YELP, TRIPADVISOR, FACEBOOK, AND/OR GOOGLE AND WE'LL  ENTER YOU IN TO WIN A FREE GAME*
Okay, so it does not have to be 5 stars to enter.  But it'll be very embarrassing if it's not! Haha!
Here are the Rules:
1.) Like us on Facebook, and/or rate us on Yelp, Tripadvisor, Facebook, and/or Google.
2.) Email us the name that you liked or rated us under and if it was a like, or a rating.  If it was a rating, you must include what website you rated us on and the name it shows up under.
For EVERY like/rating you notify us of, you'll be entered to win a FREE* Conspiracy Theory Room Game.
If you like us on Facebook and rate us on ALL four websites, you would be entered into the drawing 5 times, as long as you Email us with the required information and each like/rating is verified.
Already liked or rated us? Not a problem. Email us and let us know when you liked us, or when/where you rated us and we'll enter you in to win.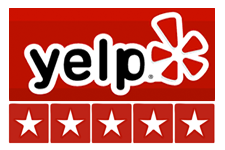 *Max entries per person is 5.  Exit Strategy Games will be drawing 1 free Conspiracy Theory Room Game that will include an expiration date for its use.  We will also be including three drawings to be a beta tester.  Beta testers must be able to participate within a limited time frame before the game is open to the public and the game may not be completed during beta testing.  See Exit Strategy Games for more limits and restrictions.
 9833 Kent Street
Elk Grove, CA 95624
(916) 399-EXIT (3948)