REVIEW US ON THESE GREAT WEBSITES TO HELP US BRING YOU MORE ESCAPE ROOM
GAMES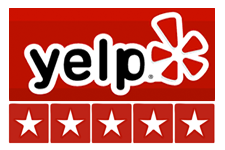 Click on any of the links to rate us! We appreciate Yelp, Google, tripadvisor, and facebook reviews.  We hope your experience was a positive one.  The more 5 star reviews we get, the more people will want to play, the more people want to play our game, the more escape rooms we can bring you.
So please help Michael our employee get his bonuses, help us stay in business, and help us provide you with more escape room fun for years to come.
RATE US RATE US RATE US! Are you feeling the pressure? If you feel like we are worth 4 stars or less, then please remember, our name is Epic Fail Escape Rooms and we are located in Siberia.  So please rate accordingly.  Thank you.
 9833 Kent Street
Elk Grove, CA 95624
(916) 399-EXIT (3948)